Tondeo Butler 6.5" Classic Shears 7606C
$208.00 USD $378.00
Unavailable
Tondeo Butler 6.5" Classic Shears 7606C is backordered and will ship as soon as it is back in stock.
---
---
The Product
6.5" classic shear with slimline semi-convex blades
Nickel non-alloy, hardened and stainless chromium steel
Polished pivot joint for smooth cutting
Polished glossy surface finish
Includes black finger inserts lubricating oil
Removable finger rest
Who Is It For?
Those looking to step up to professional-level barbering
The Brand

Tondeo is a renowned brand in the world of hair scissors, known for its commitment to innovation and excellence in hairdressing tools. With a rich history dating back over 80 years, Tondeo has consistently set industry standards by combining traditional craftsmanship with cutting-edge technology. Their hair scissors are revered by professional hairstylists and barbers worldwide, thanks to their precision engineering, ergonomic designs, and superior cutting performance. Tondeo's dedication to quality ensures that their scissors are not just tools, but extensions of a stylist's creativity, enabling them to craft stunning and precise haircuts. Whether you're a seasoned professional or an aspiring stylist, Tondeo's scissors are a testament to their passion for helping hair experts achieve perfection in every cut.
Ever Wanted to Work at a Barbershop?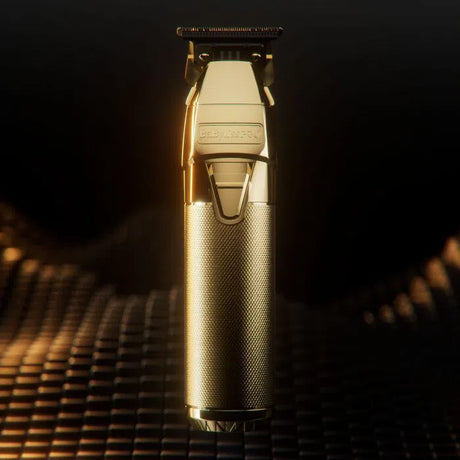 Explore BaBylissPRO
BaBylissPRO offers a diverse range of products with state-of-the-art technology to meet a variety of stylists' needs. It is inspired by European design and is classic in its mood and style. It is a professional brand that has become a world leader because it is innovative, powerful and accessible.
If You Think It's Fun Going to a Barbershop
TRY OWNING ONE