Shave Soap
Shave Soap - 114G / Peppermint Cedarwood is backordered and will ship as soon as it is back in stock.
---
---
The Product
Indulge in a deluxe lather with Educated Beards Shave Soap - made from the finest ingredients! Enjoy a shave so pampered, invigorating, and irresistibly suave, you'll feel like a VIP.
100% Certified Organic
Non-comedogenic
Hand-crafted in small batches for freshness
Who is it for?
All skin types

Reactive skin
Razor bump prone skin
What does it do?
Intense hydration
Combats irritation 
Reduces the chance of razor burns
How do you use it?
Prepare your skin and equipment
Soak your shaving brush in warm water
Create lather by swirling brush around the shave soap. Apply lather to your face
Shave in the direction of hair growth, rinsing the razor frequently Rinse your face with cool water
Clean your equipment and store shave soap in a cool, dry place
Ever Wanted to Work at a Barbershop?
Check out more from Educated Beards
View all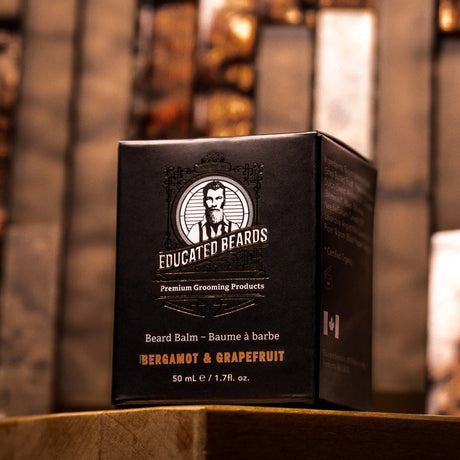 Explore Educated Beards
Using premium, organic ingredients, Educated Beards has a versatile line of products that are safe and effective with no harsh chemicals or toxic ingredients. Founded with intention. Transition inspired growth. Growth created need. Necessity sprouted a seed... and Educated Beards was established.

If You Think It's Fun Going to a Barbershop
TRY OWNING ONE