Zero Waste Shampoo Bag
Zero Waste Shampoo Bag is backordered and will ship as soon as it is back in stock.
---
---
The Product
Designed to be perfect for storage and travel, our shampoo bags will ensure you get every last bit out of your bars. Once your shampoo bar gets small, place it in the bag and continue to use. This will prevent the loss of any pieces and help you prolong the life of your bar. Handmade in the Okanagan with 100% Organic Cotton.
100% organic cotton
Handmade
How do you use it?
Machine wash in cold water and air dry
Natural dyes and colorants will stain the bag
As a storage option, hang on hook in the shower away from direct water stream. Allow bag to dry in between uses to prevent mold build-up
The Brand
The High-End Hippie strives to make safe, non-toxic personal care products that can outperform the best professional brands while being environmentally conscious.
The High-End Hippie was founded by Okanagan-based Amy Hamilton. Amy sought out to create shampoo & conditioner bars that didn't sacrifice the quality of product you would receive at a trendy salon. She was a specialist, working in high-end hotel spas and salons throughout the world before breaking out on her own to fill a very specific gap in the industry; clean, low waste, professional hair products for those seeking a healthy and environmentally friendly lifestyle. She has proven that you can pursue an environmentally conscious lifestyle without sacrificing beauty or luxury.
All of their solid shampoo & conditioners are handcrafted; each with their own custom herbal infusions. They're colour-safe, pH balanced, vegan and cruelty-free. All ingredients are either naturally derived, sustainable, organic, readily biodegradable, COSMO or ECO-certified.
Great for travel! Shampoo bars can double as a body wash allowing you to pack light. No more worries about liquid restrictions on the plane!
Keeping the bathroom clutter-free! One shampoo bar equals two, 250 ml bottles of shampoo. Depending on hair length and with proper care, one bar can last approximately 60 washes. It is important to let bars completely dry in between uses and keep away from direct water streams.
Ever Wanted to Work at a Barbershop?
Check out more from The High-End Hippie
View all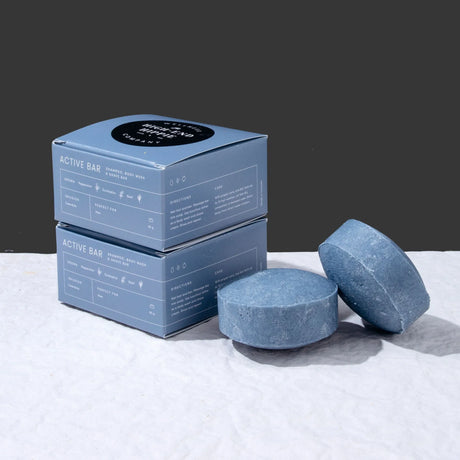 Explore The High-End Hippie
The High-End Hippie

Low stock (11 units)

The High-End Hippie

Very low stock (7 units)

The High-End Hippie

Very low stock (7 units)

The High-End Hippie

Very low stock (4 units)

The High-End Hippie

Very low stock (1 unit)

The High-End Hippie

Very low stock (4 units)
If You Think It's Fun Going to a Barbershop
TRY OWNING ONE